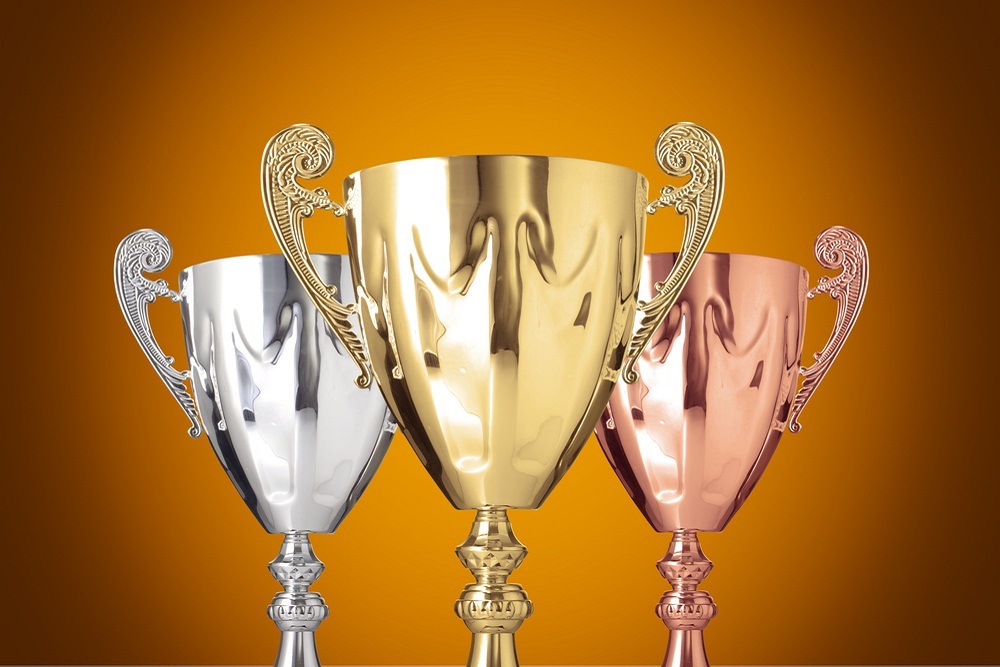 Cobb Chamber of Commerce issued the following announcement on Nov. 20.
The Cobb Chamber's Northwest Cobb Area Council has selected three community members as its 2019 Citizens of the Year. Citizen of the Year Awards are given to honor an individual whose impact through the years will be recognized and regarded with pride as a role model throughout the area. These outstanding citizens were chosen for their definable, exceptional deeds, with which he or she has made their community a better place to live. Awards were given to deserving individuals based on local area nominations. The three awards were presented to the following individuals at the Northwest Cobb Area Council breakfast at the Ben Robertson Community Center in Kennesaw:
2019 Acworth Citizen of the Year: Shane Queen
Shane Queen, Head Football Coach at North Cobb High School, has been named the 2019 Acworth Citizen of the Year for his leadership at his school and within the community. As Head Coach for 14 years, Queen has led his team to regional wins and was named the Cobb County Coach of the Year in both 2007 and 2013.
Queen is not only a coach, but also serves as a positive role model in the lives of the students in the Acworth Community. He goes the extra mile with his players, investing in both their academic and athletic lives. He often addresses his "5 P's" that he wants each student to think about as they navigate through their years at North Cobb High School: Purpose, Passion, Perseverance, Pride, and People.
Queen has tirelessly worked with community members and partners to improve school facilities so that all North Cobb students, who many times come from families who simply can't afford facility upgrade support, can be trained with the best equipment possible.
Queen recently took students on a trip to serve with the Power of Peace Program in Selma, Alabama. They helped feed more than 200 people who are food-insecure during the visit. Coach Queen is always focused on how he can grow young men into future husbands, fathers, and contributing members of the Acworth community.
2019 Kennesaw Citizen of the Year: Bill Westenberger
Bill Westenberger, Police Chief with the City of Kennesaw, has been named the 2019 Kennesaw Citizen of the Year for his commitment to being involved with and available for the community. He has a true passion for his community, which is shown through his constant support, actions and participation.
In his community, Chief Westenberger is actively involved in two programs with missions to affect proactive and positive change in Kennesaw: "Chief's Youth Advisory Board," where Kennesaw 8th through 12th grade students get a chance to voice their concerns about current issues in their lives; and "Accelerated Community Engagement," which was designed to help middle school students with their unique issues in both Acworth and Kennesaw.
Chief Westenberger also chairs a group called "First Watch," a faith-based forum for adults in the community that promotes the growth of goodness and leadership in children and adults. He's also involved with "Through Our Hearts," a group of community leaders in Kennesaw that meets the first Tuesday morning of each month to focus on helping people in need.
Chief Westenberger can often be found on off-duty days putting on a volunteer T-shirt and sharing his passion for giving back.
2019 West Cobb Citizen of the Year: Don Keller
Don Keller, Owner and CEO of Blue Sky Exhibits in Marietta, has been named the 2019 West Cobb Citizen of the Year for his tireless advocacy for the Cobb community.
A champion for corporate giving and the importance of social responsibility practices, Don often encourages his peers to focus on giving back in their own communities. Among his favorite community events is Winter Wonderland in the Marietta Square. He has been involved for many years, and even offers free photos to clients of the Center for Family Resources (CFR). Recently, Keller discovered that the Santa that has worked with CFR for 17 years wouldn't be able to participate this year, due to a serious illness in the man's family. Keller worked with vendors and colleagues to create t-shirts and other items that will be sold to help offset the family's expenses.
Don is Board Chair for the Center for Family Resources, and works with several community organizations, like MUST Ministries, West Ridge Church, and Calvary Children's Home, among others.
Under his leadership, Keller and his partner have grown Blue Sky Exhibits into a 29 full-time employee, 92 clients operation with a reputation for strong working relationships with customers and resource partners. Keller makes it a point to put his employees first and ensure that they have what they need to be successful, knowing that an investment in people is the best way to guarantee success in business and life.
The Nov. 20 Northwest Cobb Area Council was sponsored by Series Presenting Sponsor Cobb Travel & Tourism and Program Sponsor Town Center Community Improvement District. For more information on the Cobb Chamber's Citizen of the Year awards and Area Councils, contact Katie Guice, Programs & Events Senior Manager, at kguice@cobbchamber.org or 770-859-2334.
Original source can be found here.