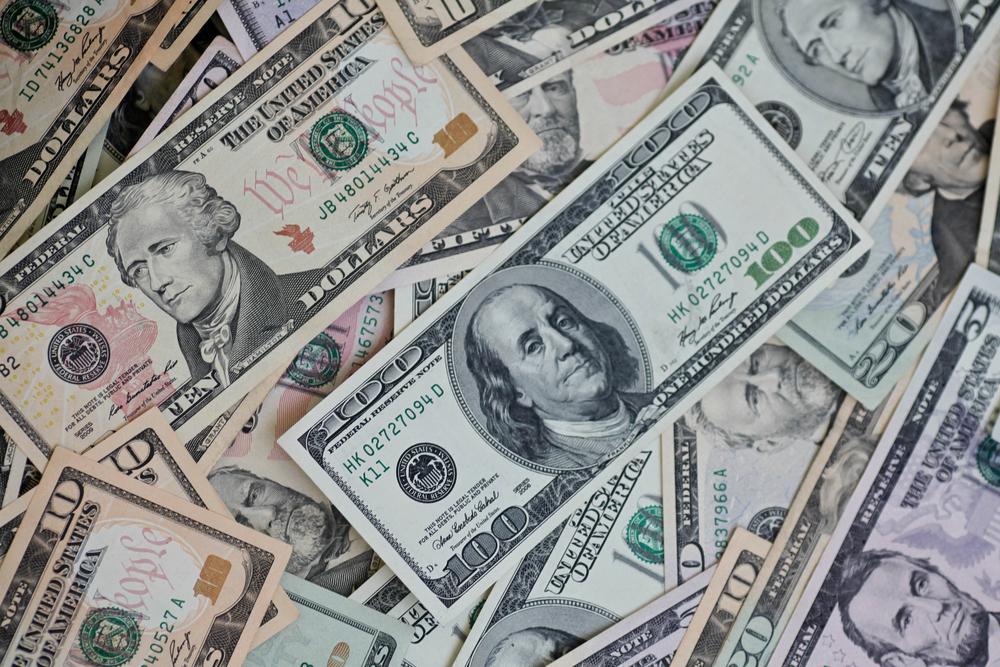 Public schools in Georgia spent $11,220 per student based on average daily attendance (ADA) figures, the 37th highest expenditure level among the 50 states and the District of Columbia, according to a National Education Association report.
The change in public school expenditures per student based on ADA data from 2016-17 to 2017-18 stood at 2.16 percent, the NEA said.
Public education expenditures in the state would equal $10,670 per student based on fall 2017-18 enrollment totals, the NEA said. Nationwide, such education expenditures averaged $12,602 per student over the same time period.
Spending per child nationwide will rise by 2.5 percent to $12,920 this year, based on fall enrollment numbers, according the analysis.
The NEA's examination of ADA numbers showed that expenditures per student have risen 19 percent nationwide since 2010. But in inflation-adjusted dollars, average expenditures inched up 1.9 percent over the last 10 years, according to the NEA.
---
Public School Expenditures by State
| | | | | |
| --- | --- | --- | --- | --- |
| State | Expenditures per Student, Based on Fall Enrollments (2017-18) | Expenditures per Student, Based on Average Daily Attendance (ADA) (2017-18) | Change in ADA Expenditures From 2016-17 to 2017-18 | Rank Based on ADA Expenses |
| New York | $23,894 | $23,919 | 2.19% | 1 |
| District of Columbia | $21,001 | $22,195 | 0.82% | 2 |
| Alaska | $19,759 | $21,907 | -0.23% | 3 |
| New Jersey | $20,171 | $20,580 | 1.72% | 4 |
| Connecticut | $18,616 | $19,935 | 2.81% | 5 |
| Massachusetts | $18,657 | $19,801 | 4.15% | 6 |
| Vermont | $17,164 | $18,670 | 1.12% | 7 |
| Pennsylvania | $16,838 | $18,028 | 2.73% | 8 |
| Wyoming | $16,529 | $18,011 | -1.02% | 9 |
| Rhode Island | $16,046 | $17,289 | 0.90% | 10 |
| New Hampshire | $16,694 | $17,133 | 3.05% | 11 |
| Illinois | $15,426 | $16,825 | 3.15% | 12 |
| Maryland | $14,859 | $15,963 | 0.94% | 13 |
| North Dakota | $14,815 | $15,801 | 3.80% | 14 |
| Maine | $13,842 | $15,721 | -0.38% | 15 |
| Hawaii | $14,617 | $15,142 | 2.81% | 16 |
| Delaware | $13,873 | $14,881 | 3.57% | 17 |
| Washington | $13,077 | $14,027 | 8.26% | 18 |
| West Virginia | $12,613 | $13,717 | 3.92% | 19 |
| California | $13,239 | $13,632 | 4.72% | 20 |
| Minnesota | $13,166 | $13,610 | 0.30% | 21 |
| Oregon | $12,272 | $13,378 | 5.98% | 22 |
| Nebraska | $11,802 | $13,095 | 0.14% | 23 |
| Ohio | $11,713 | $12,877 | 1.49% | 24 |
| Virginia | $11,952 | $12,761 | 0.39% | 25 |
| Iowa | $11,273 | $12,734 | 3.17% | 26 |
| Montana | $11,540 | $12,533 | 0.99% | 27 |
| New Mexico | $10,636 | $12,505 | 3.22% | 28 |
| Wisconsin | $11,610 | $12,337 | 0.68% | 29 |
| South Carolina | $11,525 | $12,333 | 3.68% | 30 |
| Louisiana | $11,391 | $12,200 | 1.69% | 31 |
| Kansas | $11,266 | $12,145 | 10.78% | 32 |
| Colorado | $11,128 | $12,026 | 2.65% | 33 |
| Missouri | $11,222 | $11,744 | 1.87% | 34 |
| Kentucky | $10,694 | $11,493 | 1.47% | 35 |
| South Dakota | $10,557 | $11,223 | 0.19% | 36 |
| Georgia | $10,670 | $11,220 | 2.16% | 37 |
| Arkansas | $10,042 | $10,845 | 3.15% | 38 |
| Texas | $10,124 | $10,783 | 5.91% | 39 |
| Florida | $9,579 | $10,489 | 5.60% | 40 |
| Michigan | $10,393 | $10,481 | 4.45% | 41 |
| North Carolina | $9,645 | $10,275 | 3.28% | 42 |
| Alabama | $9,762 | $10,204 | 1.59% | 43 |
| Nevada | $9,548 | $10,178 | 5.32% | 44 |
| Tennessee | $9,225 | $10,089 | 1.15% | 45 |
| Mississippi | $9,027 | $9,808 | 2.61% | 46 |
| Indiana | $8,496 | $9,090 | -2.11% | 47 |
| Arizona | $8,123 | $8,873 | 1.57% | 48 |
| Oklahoma | $8,177 | $8,769 | 3.54% | 49 |
| Idaho | $6,809 | $7,298 | 0.97% | 50 |
| Utah | $7,187 | $7,257 | 6.48% | 51 |
Source: National Education Association