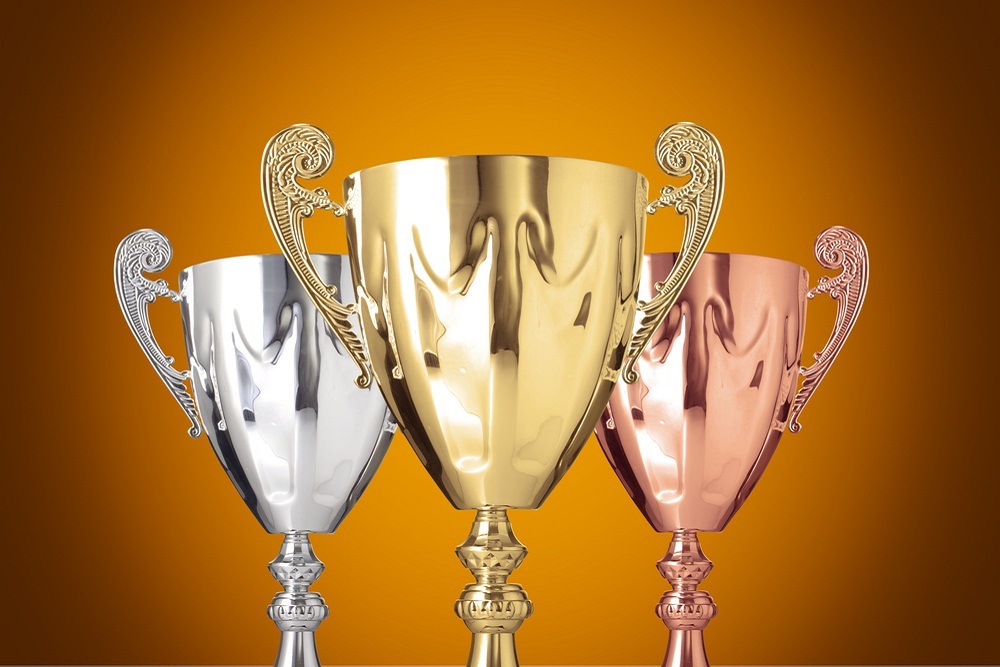 Cobb Chamber of Commerce issued the following announcement on Aug. 5.
Cobb Young Professionals (CYP), the Cobb Chamber's networking and development group for professionals in their 20s and 30s, today named the winners of the 2019 Next Generation Award at the Chamber's August First Monday Breakfast event: Katy Ruth Camp, of the Marietta Daily Journal, and Eddie Wade, of Croy Engineering.
"Cobb County has some outstanding emerging leaders with young professional leaders like Katy Ruth Camp and Eddie Wade," said Ashley Hungerford Irwin, CYP chair and regional development officer with the WellStar Foundation. "They are both already phenomenal leaders in their companies as well as local civic groups and non-profits. These two are extremely deserving of being recognized as the 2019 Next Generation award recipients, and I look forward to seeing the future impact they have on Cobb County."
The 2019 recipients were selected from a group of nominees who are active within the community, essential to their profession and offer a unique perspective. Both winners demonstrate the potential to be prominent leaders within the Cobb community.
Katy Ruth Camp, Editor
Cobb Life Magazine, Cobb Business Journal and Marietta Daily Journal
In her role as editor, Katy Ruth Camp oversees the design, content and production of the monthly publications of Cobb Life Magazine and the Cobb Business Journal. She also manages features and lifestyle content and production for the Marietta Daily Journal, while often serving as a writer and photographer for all three publications. Camp has received numerous accolades for her work, including winning AP Story of the Year for a feature on Betty Siegel, Georgia Press Association's Best Magazine Cover award for Cobb Life Magazine's October pets issue and Best Magazine Product (second place) for Cobb Life Magazine's July issue (Camp's first as editor).
Within the Cobb County community, Katy Ruth Camp was a founding member of the Marietta Arts Council, helping to plan and manage the inaugural Mountain to River Trailfest, and a founding board member of liveSAFE Resources' Young Professionals. With the Shepherd's Men, she traveled from Chicago to Atlanta photographing and documenting the nonprofit's annual run for its SHARE Military Initiative. Camp has also been involved with a number of local organizations, including Leadership Cobb, the Earl and Rachel Smith Strand Theatre, Cobb Young Professionals and more.
Katy Ruth Camp was nominated for the Next Generation Award for leveraging her time and talents as a media and community leader to support the good in Cobb County and beyond.
Eddie Wade, Executive Vice President
Croy Engineering
After joining Croy Engineering in 2014, Eddie Wade quickly rose through the ranks to become Executive Vice President and Partner, and now helps direct the operational and business development efforts for the 150-person company. Under his management, Croy has more than doubled in size and revenue, and several of its projects have garnered state and national attention, including the Skip Spann Connector project winning the ASHE National Transportation Project of the Year, the Smyrna Security Upgrades project bringing home the ASEC Georgia Engineering Excellence Award, among others. His leadership, internally at Croy and externally in the industry, led to Wade being named Georgia's 2019 Young Engineer of the Year by the Georgia Society of Professional Engineers.
Beyond his leadership, Eddie Wade serves in a number of capacities, from board, association and committee memberships within his profession to community organizations and groups like Leadership Cobb, the Cobb Chamber of Commerce, and the Northwest Cobb Family YMCA, among others.
Eddie Wade was nominated for the Next Generation Award for his servant leadership within and outside of his organization, unique vision and dedicated support of Cobb County.
Cobb Young Professionals is dedicated to the promotion and encouragement of young professionals in the workplace. Monthly meetings are held to network with other young professionals and feature various guest speakers bi-monthly on topics that can influence their job performance and careers. Chase Bank is the Next Generation Award sponsor. Children's Healthcare of Atlanta is the Yearlong Presenting Sponsor of Cobb Young Professionals.
For more information on Cobb Young Professionals or the Next Generation Award, contact Rebecca Chadwick at (770) 859-2358 or rchadwick@cobbchamber.org.
Original source can be found here.