Bainbridge-Decatur County Chamber of Commerce issued the following announcement on Nov. 26.
A universal gift card for businesses in Bainbridge, Bainbridge Bucks is the gift that gives back to the local economy.
Your family and friends will love to get the gift that keeps on giving. Bainbridge Bucks allows them to shop anytime and anywhere in Bainbridge - and get exactly what they want! The best part about Bainbridge Bucks is that they keep your money circulating through our local economy!
What are Bainbridge Bucks?
Bainbridge Bucks are one of the Chamber's ways to promote shopping local in Bainbridge and Decatur County. The "bucks" are purchased from the Chamber, dollar for dollar.
How can I buy Bainbridge Bucks?
They can be purchased at the Chamber of Commerce, and are issued in $15, $20, $25 and $50 denominations.
What businesses accept Bainbridge Bucks?
See a listing of businesses here!
Original source can be found here.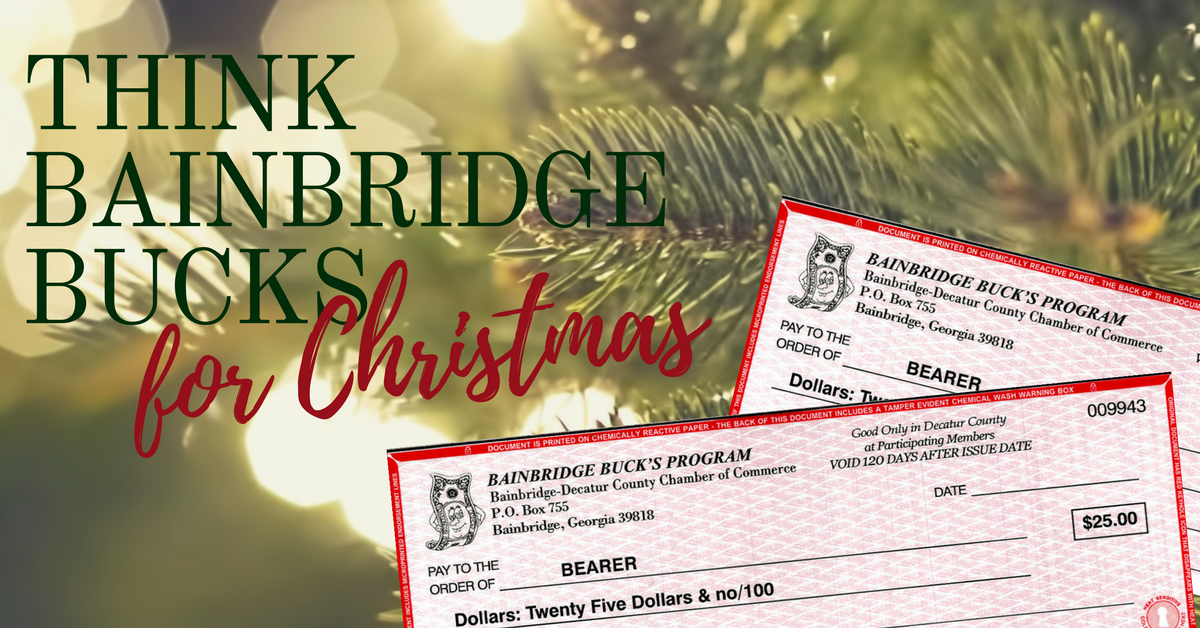 Source: Bainbridge-Decatur County Chamber of Commerce